Holiday Augmented Reality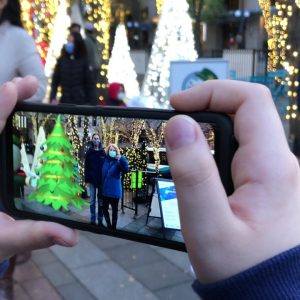 Event Type
Holidays, Parks
Starting Date
December 1, 2021
Ending Date
January 10, 2022
Location
Occidental Square, Westlake Park
Neighborhood
Pioneer Square, Retail Core
Cost
Free
Description

Discover a magical winter wonderland hidden in plain sight with four augmented reality adventure hotspots located in Westlake Park and Occidental Square in Pioneer Square. Fun for all ages!

Free and requires a smartphone and Snapchat.