Down the Rabbit Hole at Cafe Nordo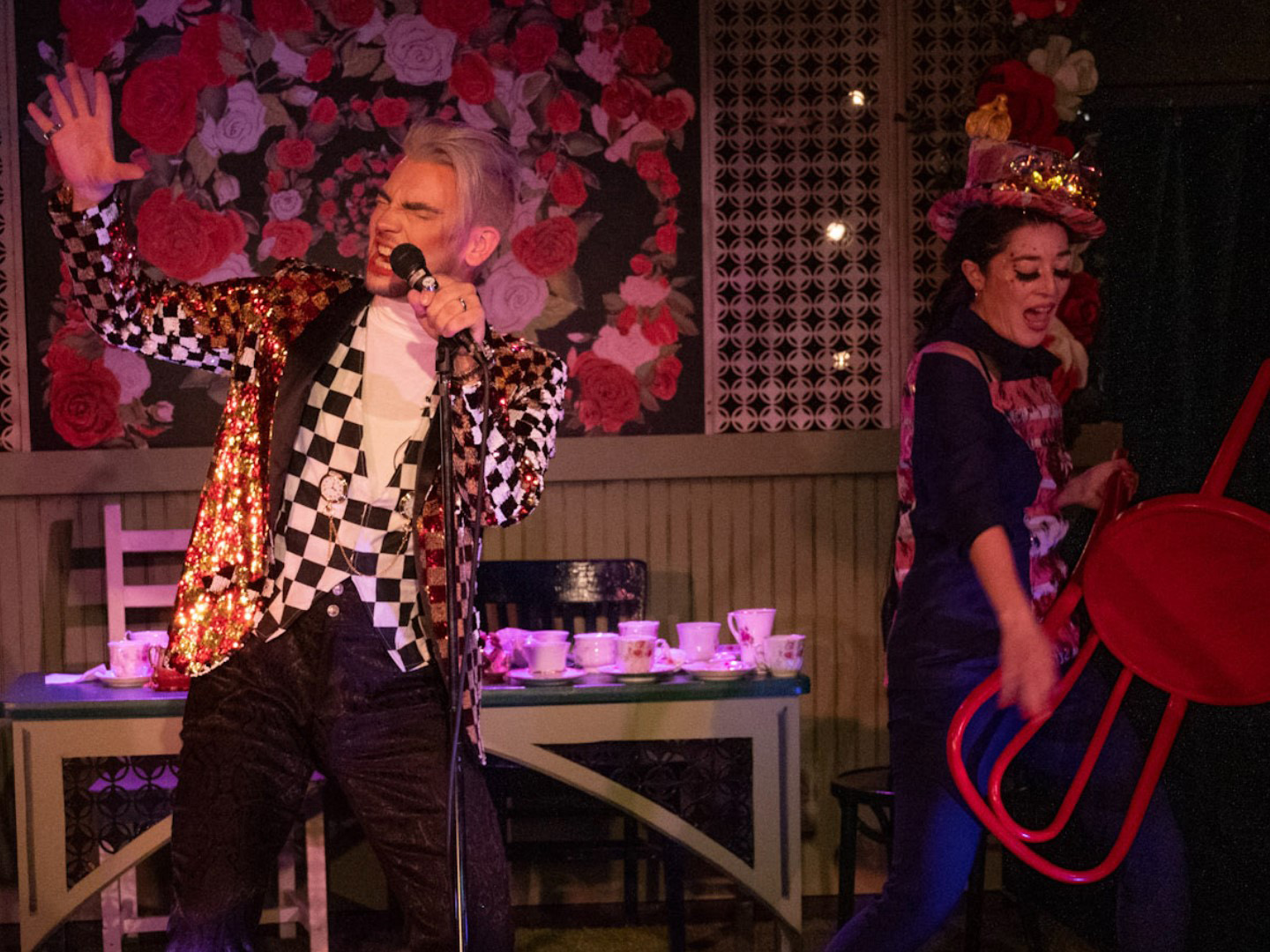 Event Type
Arts & Culture, Food
Starting Date
October 6, 2022
Ending Date
November 19, 2022
Cost
Tickets from $100
Description

Cafe Nordo presents Down the Rabbit Hole, an audience-favorite cabaret and karaoke experience.

The story centers around all things wonderland – your favorite tales like "The Walrus and the Carpenter" and "The Stolen Tart" are set to original music, or played out with you as judge and jury with hilarious consequences. The entire evening is MC'd by the White Rabbit, as he belts out inspired hits like "Go Ask Alice" and encourages the Mad Hatter, March Hare, and Queen of Hearts to sing their favorite tunes.

This Karaoke Cabaret of Nonsense features immersive art installations for you to wander throughs such as "The Mad Hatter's Tearoom"  where your salad is plucked from thin air, the "Wonderland Menagerie"  where Alice serves teapots of mushroom soup with goat cheese "sugar cubes", and "The Infinity Garden of Living Flowers", where the daisies want you to look your best in the mirrored and Instagram-able world. Themed cocktail confections abound in this romping and roaming feast for the senses.

Read more and get your tickets at cafenordo.com.