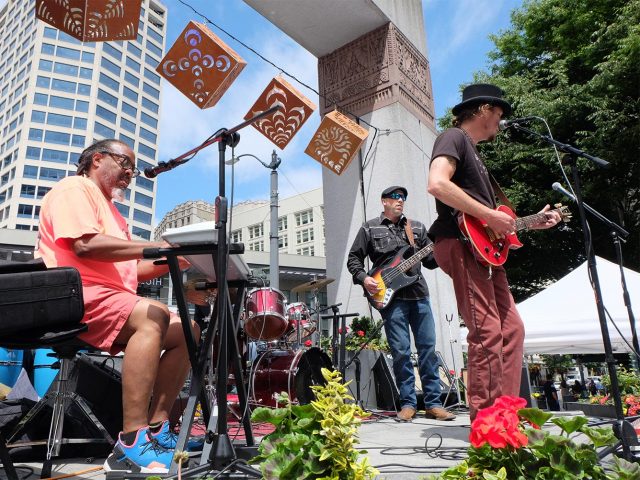 Event Type
Downtown Summer Sounds
Starting Date
July 5, 2022
Ending Date
September 9, 2022
Location
999 3rd Ave, Bell Street Park, Denny Park, Freeway Park, Harbor Steps, Hard Rock Cafe Rooftop, Occidental Square, Rainier Tower, The Square at 2+U, Union Square, Westlake Park
Neighborhood
Belltown, Denny Triangle, First Hill, Pioneer Square, Retail Core, West Edge
Cost
Free
Description

Get ready for another summer of live local music in the heart of downtown. Downtown Summer Sounds, our long-running outdoor concert series is free and open to the public. This year's lineup includes concerts in the retail core, Pioneer Square and the Hard Rock Cafe's rooftop bar.

With 38 scheduled performances, DSA  continues an over 40-year tradition of bringing outdoor summer concerts to downtown workers, residents and visitors with support from Metropolitan Improvement District ratepayers. From rock and hip-hop to R&B and alt-country, there's a genre for everyone!

Browse the lineup listings right here on Love Seatown or visit downtownseattle.org/dss for more info.