Downtown Summer Sounds – Mirrorgloss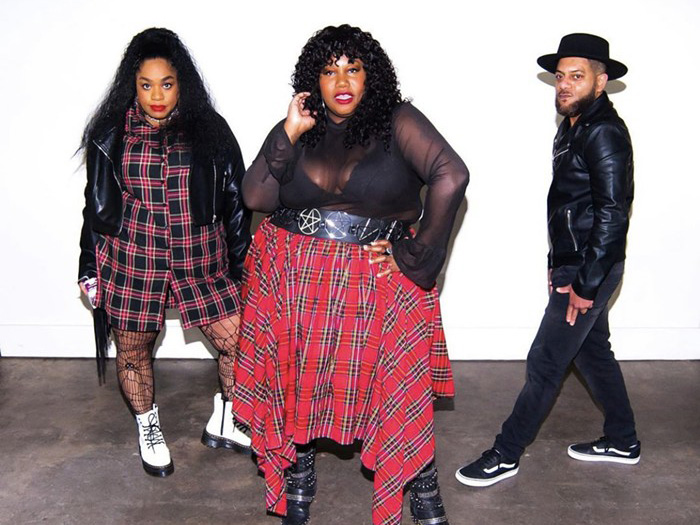 Event Type
Arts & Culture, Downtown Summer Sounds, Parks
Date
August 2, 2022
Time
12:00PM
Location
Westlake Park
Neighborhood
Retail Core
Cost
Free
Description

Genre: Dance Pop

Najah Monique Todd, Del Brown and LBSTR DelaHoya make up the dance-pop trio Mirrorgloss, formed in 2012 in Tacoma, Washington. Najah Monique and Del established a unique sound focusing on their vocal pairing as the foundation of their musical creation. The pair compliment each other with the combination of Najamoniq's soulful vocals interweaved with the edgier sounds of Del with the addition of LBSTR providing the beats live on stage. The threesome result in a dynamic sound that is truly all their own.

Having found a kindred spirit in one another, the ladies of Mirrogloss feel fortunate to be traveling on this journey of creativity and self-expression together as best friends, having LBSTR on board, creates a balance and adds excitement to an already inspiring energy. The trio's captivating friendship radiates love and light, their music inspires freedom and movement, allowing fans to be a part of an uplifting, fun and inclusive dance party where everyone is invited.

The Downtown Seattle Association is proud to present Downtown Summer Sounds, our long-running concert series bringing free live local music to downtown Seattle for over 40 years. We're hosting more than 30 outdoor concerts from July 5-Sept. 9, 2022 — check out the full lineup!

Thanks to Metropolitan Improvement District ratepayers and our Signature Sponsor Amazon for their support of Downtown Summer Sounds. Additional support provided by South West Plumbing. Concert lineup organized by Gigs4U.