Free Zumba Classes at Pier 62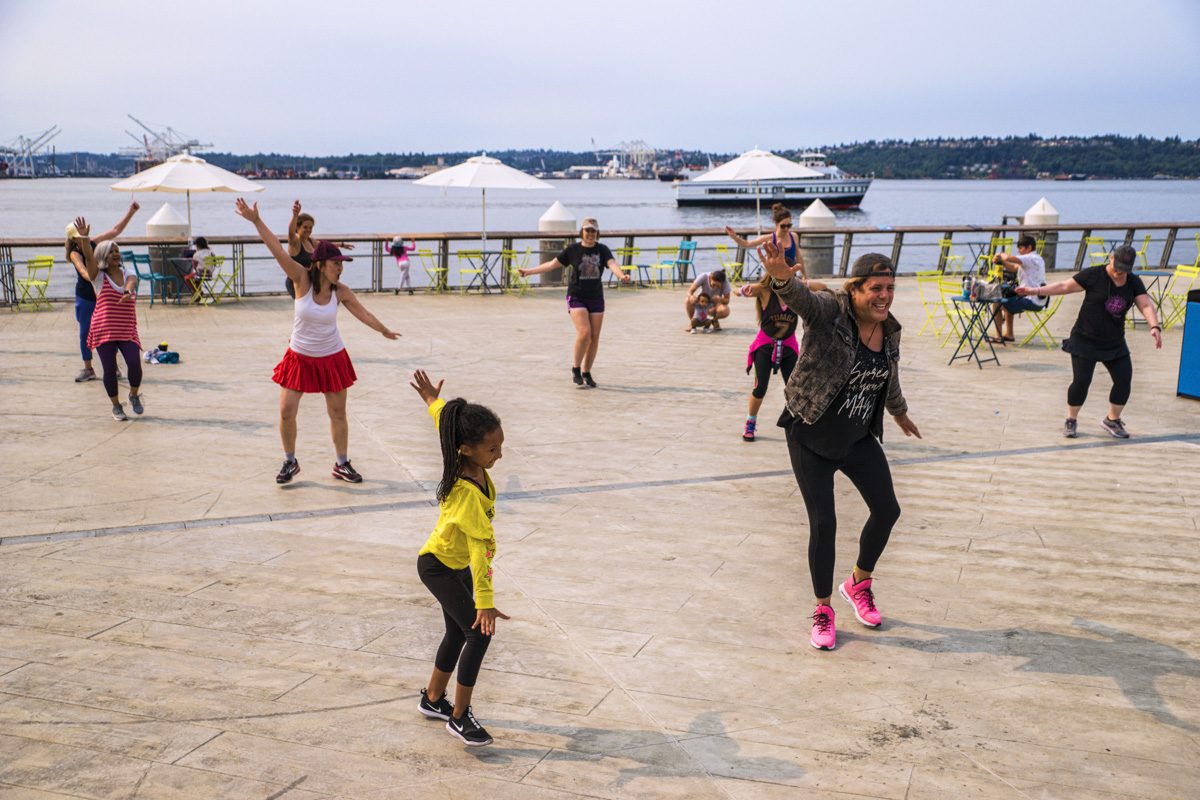 Event Type
Fitness
Starting Date
July 3, 2022 @ 1:30PM
Ending Date
July 24, 2022 @ 3:00PM
Location
Pier 62
Neighborhood
Waterfront
Cost
Free
Description

Enjoy free Zumba® classes on Pier 62 with We Move To Give. Classes focus on all elements of fitness: cardiovascular, muscular conditioning, flexibility, and balance. Classes are 90 minutes long and provide a mix of flavors from We Move to Give instructors. Jump in anytime throughout the class and dance!

Participants of all ages will quickly discover a fun and empowering experience, no equipment needed. For safety, participants should be injury-free and in reasonably good health. Children must join with an adult, no drop-offs. Please arrive promptly to secure your spot. View more information here! For those looking for a lower-intensity class, check out Zumba Gold, hosted on Mondays at Pier 62.

This event is presented by Sea Mar Community Health Centers.