Science Lectures and Events at Town Hall Seattle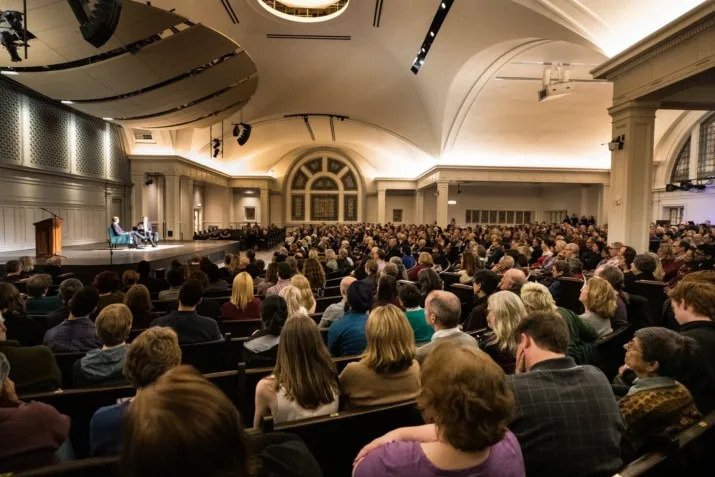 Event Type
Exhibits, Collections & Lectures
Starting Date
May 30, 2023
Ending Date
June 27, 2023
Location
Town Hall Seattle
Neighborhood
First Hill
Cost
Prices vary per event - see individual event pages
Description

Town Hall's Science series is dedicated to understanding the world around us. Whether you're hearing from a legendary physicist or a UW graduate student, the Science series explores math, biology, chemistry, the environment and so much more. Tickets for most Town Hall-produced events are offered on a sliding scale starting at $5, and ages 22 and under are admitted for free.

Upcoming events:

Presence within Absence – Connections with the Deceased – May 30
Thanatologist Dr. Jennifer R Levin provides insight into the many ways we continue to feel the presence of people significant to us once they've passed.
The Story of Bone Marrow Transplants – June 7
Physician and cancer researcher Dr. Fred Appelbaum explores the story of Dr. E. Donnall Thomas, a determined medical student — then physician — who persisted through the doubt of his peers to impact modern medicine.
Search for a Giant Squid – June 11
In a new ocean-themed kids' book by brother-sister duo Amy Seto Forrester and Andy Chou Musser, Search for a Giant Squid: Pick Your Path, readers get to assume the role of this special scientist.
The Complicated History of Nursing – June 11
Authors Sarah DiGregorio and Angela Garbes discuss the vitality of nurses to human existence and the complicated presence of nursing in history and the future.
The Ecstasy of Potential – June 13
Science journalist Rachel Nuwer will discuss how the psychedelic drug MDMA has emerged from the shadows to the forefront of a medical revolution.
Can Data Stop Disease? – June 16
World-renowned scientist Dr. Leroy Hood and CEO of Thorne HeathTech Dr. Nathan Price make the case for highly personalized, data-driven healthcare over a reactive, symptom-driven approach to medicine.
The History of Water – June 22
Water expert Peter Gleick sheds light on water's long history and how it has touched all parts of human life.
Climate Justice: Past, Present, and Future – June 27
Professor Stephen M. Gardiner explores how the decisions of the past will affect our future as the current climate crisis grows.