Vivid Matter Collective's Subway Cypher in Occidental Square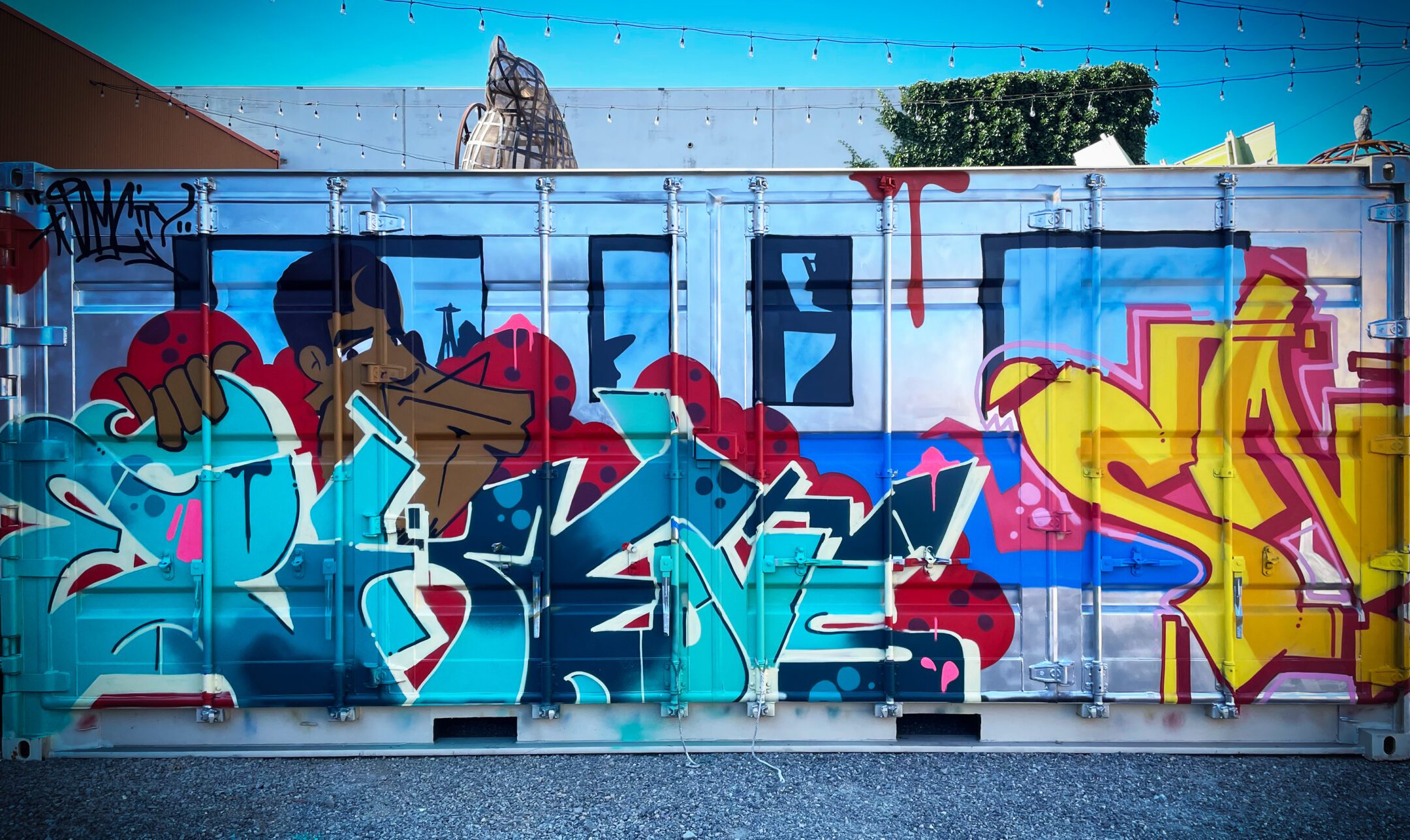 Event Type
Exhibits, Collections & Lectures, Visual Arts
Starting Date
September 22, 2023
Ending Date
September 29, 2023
Location
Occidental Square
Neighborhood
Pioneer Square
Cost
Free
Description

Artists from Vivid Matter Collective have come together to create Subway Cypher, an immersive and interactive art installation, to honor the origins, culture and legacy of Hip Hop turning 50. Composed of a shipping container and enveloped in a vibrant mural, Subway Cypher is handcrafted by legendary graffiti artist Sneke One. The art is meant to transport viewers to the vibrant streets of New York City, where the rhythmic beats and expressive artistry of hip hop were born in 1973.

Drawing inspiration from the iconic boombox and subway cars, Subway Cypher symbolizes the raw energy and urban creativity that characterized the early days of hip hop.

The Subway Cypher art installation will be at Occidental Square until Sept. 29. Get more info at Waterfront Park.