Civics Lectures and Discussions at Town Hall Seattle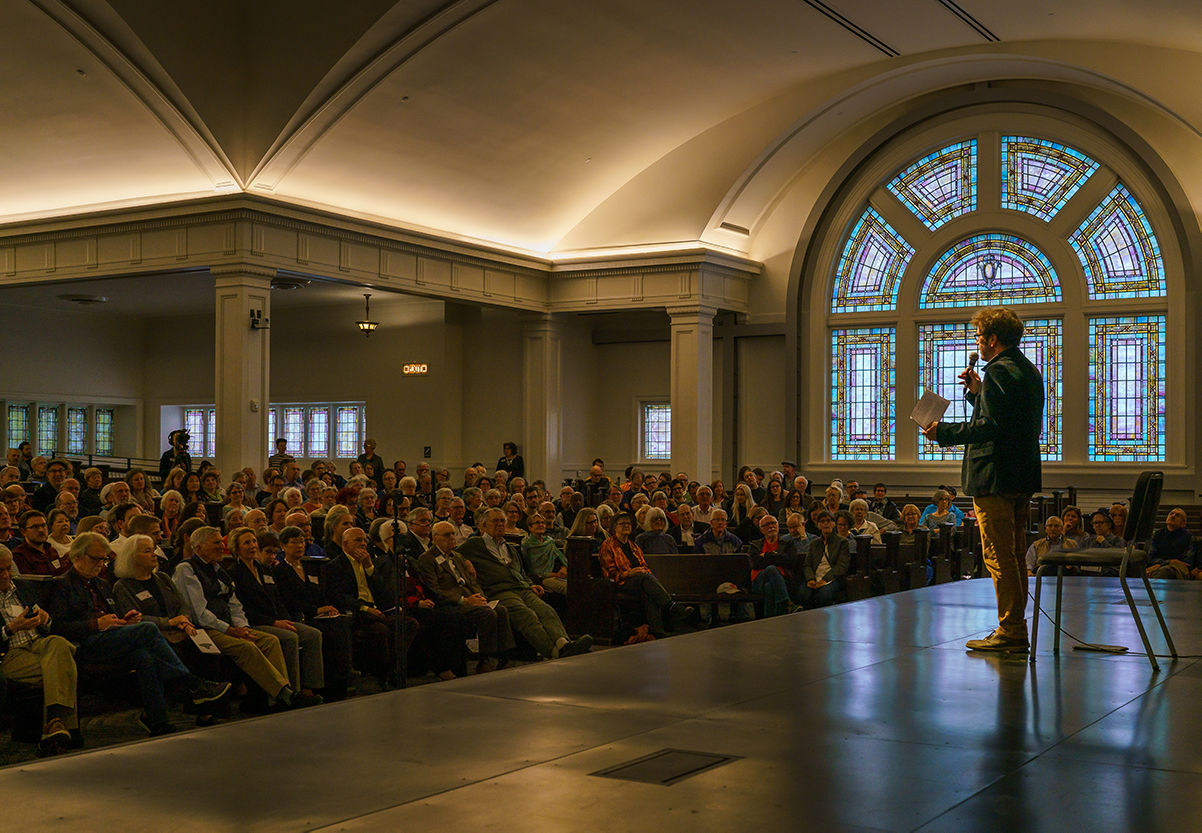 Event Type
Exhibits, Collections & Lectures
Starting Date
September 24, 2023
Ending Date
October 27, 2023
Location
Town Hall Seattle
Neighborhood
First Hill
Cost
Prices vary per event - see individual event pages
Description

Town Hall's Civics series highlights everything from local policies to world politics. These events offer perspectives on a range of topics as diverse as Seattle itself—a bustling forum for activism, discovery and thought-provoking discussion. Tickets for most Town Hall-produced events are offered on a sliding scale starting at $5, and ages 22 and under are admitted for free.

Upcoming events:

America Unredacted – Sept. 24
Journalist and cultural critic Michael Harriot presents a subversive retelling of our nation's history that showcases the perspectives and experiences of Black Americans.
Journalism in Transition: Seeking Solutions – Oct. 1
Cristi Hegranes and Naomi Ishisaka discuss the challenges of modern journalism and how the industry can restore trust through international reporting driven by local voices.
Notes on the State of America – Oct. 6
Author Heather Cox Richardson condenses the content of social media static into coherent stories while pinpointing what we should pay attention to, what the precedents are, and what possible paths lie ahead.
A Marriage of Press and Politics – Oct. 9
Martin Baron details the feat of managing "The Washington Post's" newsroom while simultaneously contending with a president who waged war against the media.
Ambition, Women, and Work – Oct. 9
Amanda Montei draws connections between caregiving, consent, reproductive control, and the sacrifices women are expected to make throughout their lives.
The Cost of Free Land – Oct. 11
Rebecca Clarren discusses the consequences of a legacy of violence and dispossession in the United States in relation to Indigenous land, culture and resources.
Using Politics to Sell Firearms – Oct. 18
Professor Jennifer Carlson explores the ways gun merchants embrace modern conservative culture to navigate the changing political landscape surrounding gun violence.
Hearing Happiness — Deafness Cures in History – Oct. 24
Scholar and activist Jaipreet Virdi reviews how being disabled changes the way people view the world and how to center disabled people in the forefront.
Generative Misinformation – Oct. 27
Associate Professor Jevin West discusses challenges and potential approaches to addressing misinformation spread through AI and chatbots.